IN ORDER FOR YOU TO BE SUCCESSFUL, YOU MUST PUT YOUR BEST TEAM IN THE FIELD
Governmental: Al hammam Alaskari-The Library of the Ministry of Culture, The Military School (Feyyadiyyeh)…
Infrastructure: Tyr Port, Dewatering and gas elimination (Normandy), Tunnel of the embassy of Kuwait – Tunnel of Mathaf…
Residential and commercial Centers: Star (Ramleh Bayda) – Dream – Garden city (Jnah) – Naser10 (ALshiyah) – Naser11 (aladlyeh) – Tower Land (MarMikhayel), Aljazeera Tower (Mar Mkhayel), Highland Tower (Zaa blat), The Netherlands towers (Achrafiyeh), 4191 Unesco (Unesco), United Gecc (Unesco), Royal Park3 (Badaro)…
Public Buildings: LIU (AlMsaytbeh-Jdaideh), Bank of Kuwait (Shuhada square) – Bank Beirut(Al-Sanayih) – Bank Med (Saida)- AlBahaa Mosque(Saida), AlRawda Mosque(Saida), Al Futouwa Mosque (Mar-Elias), Maamariyeh school (Ghazieh), Batrakiyyeh school (Mar-Elias)…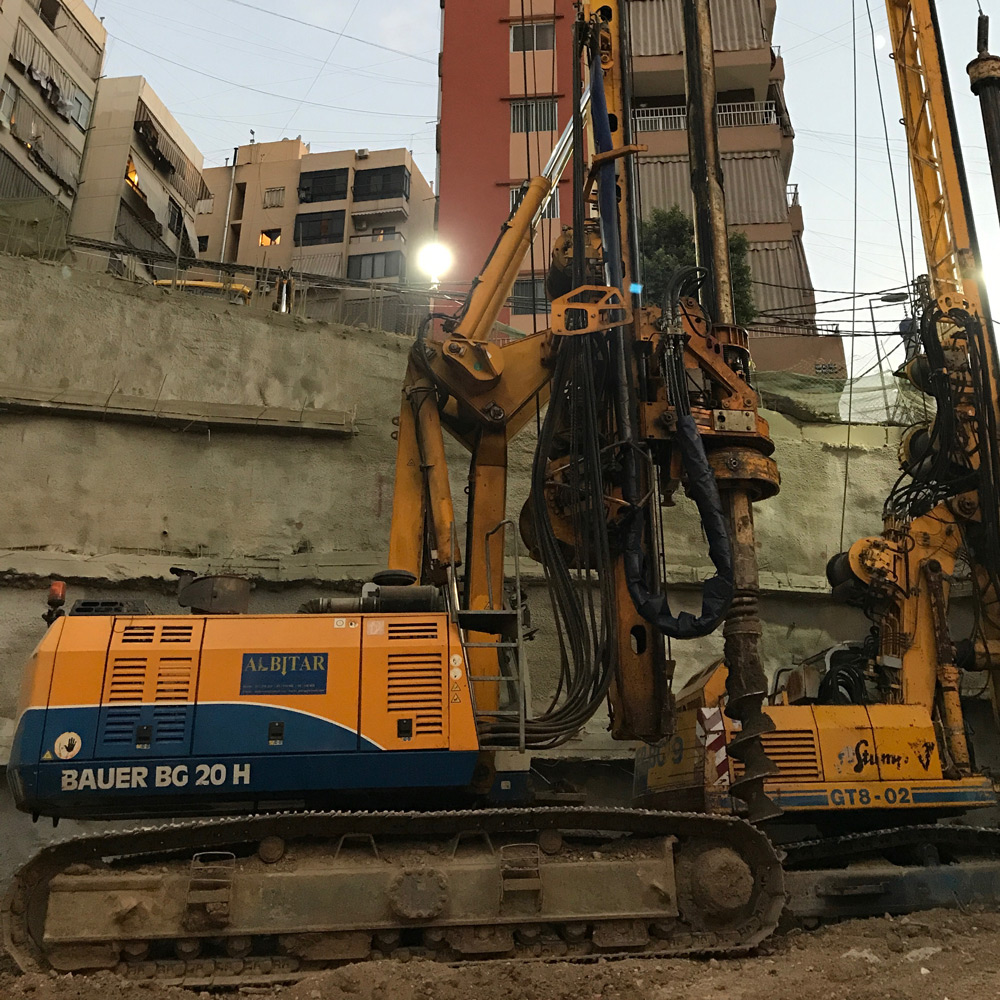 Our aim is to be the premier, leading and preferred Geotechnical Engineering, Shoring and Excavation Company in Lebanon.
Your partner for all ground engineering challenges
Need a Geotechnical Solution?
We at Albitar Foundations would love to give you free advice regarding your ground engineering problems. Let us know your Geotechnical engineering issues and we will take it as a challenge to give you the best technically and financially feasible solution.