About Albitar Foundations
ALBITAR is one of the best known companies in the field of geotechnical engineering, shoring and excavation.
ALBITAR has been in business for more than 30 years ( since 1982), the company sets itself apart by its professional staff and fast machines.
You can rest assured that your project will be completed as per requirement and on time.
ALBITAR, so far , has completed more than 1200 projects, leaving its mark all around Lebanon.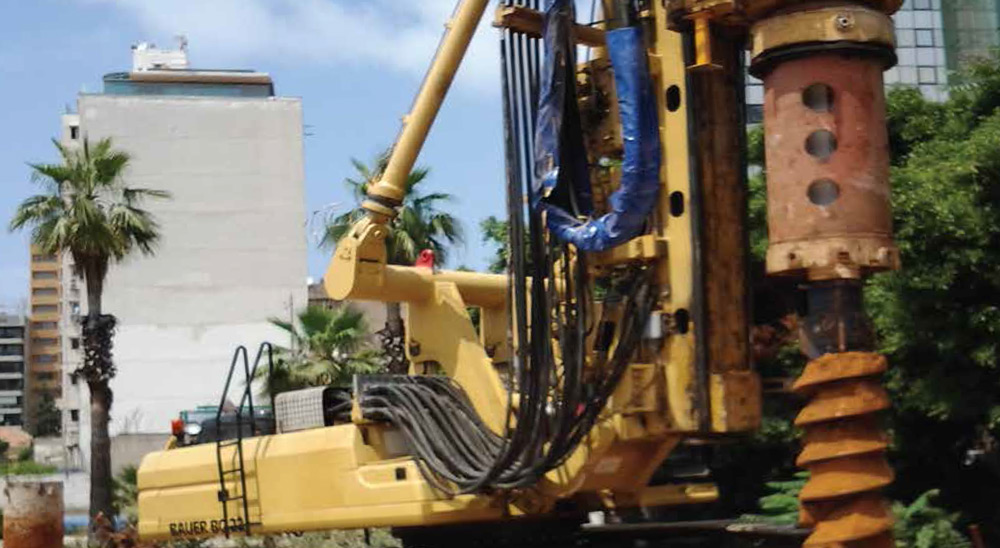 ALBITAR owns a comprehensive fleet for piling , drilling, bracing, and anchoring, these equipments can operate in all conditions.
The company's fleet can work in tight or open spaces, all types of soil and rocks as well as any type of ground formations.
ALBITAR also designs many types of shoring and slope stabilization systems, including: Cantilever pile, secant piles, anchors, braced excavations, reinforced earth, nails and shortcrete…
Our aim is to be the premier, leading and preferred Geotechnical Engineering, Shoring and Excavation Company in Lebanon.
Concerning our clients:
Safeguard the clients' interests, transparency, preserve our clients' confidentiality, efficiency and offer the best possible options.
Concerning our employees:
We respect and value their contribution by creating a team work environment, which is professionally challenging and rewarding.
Concerning the Environmental Health:
While implementing our projects we abide to the International Codes and measures of health and safety.
Also take into consideration the tranquility of the communities we work within.